Backup and Disaster Recovery IT Orange County
How dependent is your company on data? Would you be able to make it if due to a disaster your server was down for a day? What if the building burned down or a theft? How would your employees be access your files and continue to work? When was the last time you did a trial restore from your backup? If it is not reliable would your company survive? Advanced Networks' Backup and Disaster Recovery IT Orange County, CA fixes this problem.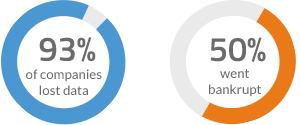 93% of businesses that lost their company data for 10 days or more due to a disaster filed for chapter 11 within 1 year of the event. 50% of those businesses filed for bankruptcy immediately, according to the National Administration in DC. We Provide a Solution for Backup and Disaster Recovery IT Los Angeles, CA.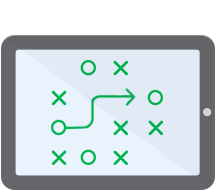 Better IT Performance
Advanced Networks Managed Services is committed to providing the kind of IT service that your business needs in order to run efficiently. We are proactive, working around the clock to attend to all of your networking needs before problems arise. Our Network Operations Center (NOC) staff makes sure that your systems are always safe, accessible, and functioning.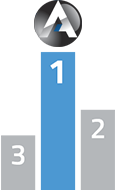 Minimizing Overhead Costs
We are committed to putting businesses in a position where costs are low without compromising output and production. We provide flexible flat rates on a monthly basis contingent upon the needs of your business. Our intensive and intimate customer-centric model ensures that you receive everything you need without paying for anything you don't. At the same time, our guaranteed unlimited remote and onsite support services—provided regardless of plan specifics—reduce costs by anticipating problems before they arise.

Additional Features and Highlights For 
Backup and Disaster Recovery Orange County
COMPREHENSIVE DISASTER RECOVERY & BUSINESS CONTINUITY
Advanced Networks arms your business with the most comprehensive recovery and business continuity solutions available on the market. These services include the provision of an offsite virtual server for failover as well as the reproduction of your data in two separate offsite data centers.
Our affordable monthly rate covers all software costs as well as license management. Your receive data restoration and recovery in addition to full management and support.
REGULATORY AND INDUSTRY COMPLIANCE
Our secure data protection plans exceed the compliance regulations necessary for those companies operating in highly regulated industries (including health care, legal services, and finance).
Advanced Networks are there for your business 24 hours a day, 7 days a week, 365 days a year.
As part of our disaster recovery solutions, we work with top vendors to provide local and cloud solutions.
By performing block level backups we reduce the footprint of local network traffic to only 2%.
Delivers application specific backups, while simultaneously testing database against corruption. With full ability to restore a single email, SQL tables and files hosted on Sharepoint.
MS EXCHANGE & SQL SUPPORT
Advanced Networks are there for your business 24 hours a day, 7 days a week, 365 days a year.
SSL (Secure Sockets Layer) encryption protects data transmission to offsite locations. Our systems are layered with protection in our physical and data center locations.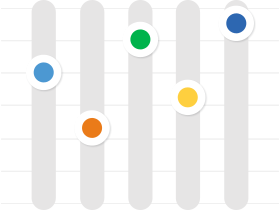 Keeping You Moving Forward
With Advanced Networks' HaaS (Hardware as a Service) you will be able to cut expenditures on technology products and maintenance while at the same increasing your company's working capital and keeping abreast of the latest upgrades in hardware. Don't allow the costs of IT expenditures balloon out of control. Major computer network upgrades shouldn't leave you apprehensive. Advanced Networks is committed to providing the very best in technological services while putting your company in the very best position to succeed.
Our BDR services exemplify this ethos. Advanced Networks' BDR is unique in its ability to provide a local warm spare server, bare-metal restore functionality, and an offsite virtual server in the event of failover. BDR makes sure that your business never skips a beat—even in the case of catastrophic systems failure. We know that you need to keep working in order to keep your business profitable, productive, and progressive. As a result, in the event of an emergency, BDR restores access to your data immediately.
This easy and affordable comprehensive business solution allows you to focus on what you do best: your business. We take care of everything that you might need technologically in order to achieve your goals. Protecting your data is central to that endeavor.
Get In Touch For
Backup and Disaster Recovery IT Orange County