IT Support Orange County
Rapidly resolve IT problems with our dedicated tech support in Orange County.
Improve Infrastructure, Reliability, and Efficiency With Our IT Support in Orange County, CA
Protect your uptime and productivity with Orange County IT support services that prioritize your IT issue resolutions.

Why choose Advanced Networks for IT support in Orange County, CA?

Address IT issues faster

with real-time remote support, 60-second call response, and one-hour on-site support.
Make educated technology decisions

with expert guidance from senior engineers and dedicated vCIOs.
Improve network security and resiliency

with a custom-built network blueprint and 24/7/365 monitoring.
Troubleshoot IT problems fast

with helpdesk

support services

with an average response time of eight minutes.
Manage your IT spending

with

IT support

that features fixed pricing, no hidden fees, and total visibility.
See Our Other Orange County IT Solutions
Request a quote for our Orange County IT support and services.
IT Support in Orange County
Industry Leaders Rely On Our IT Support Services Orange County

What Makes Advanced Networks Stand out among Orange County IT Support Companies
Complete IT Support
Dependable End-to-End IT Support
Outsourcing your Orange County IT support services to multiple vendors can lead to inconsistent support, unnecessary spending, and confusion.
Partnering with our IT support company in Orange County, allows you to consolidate your IT needs with a full slate of solutions that include:
Cybersecurity

IT outsourcing

Network support

Managed services

IT helpdesk services

IT consulting and strategy

Cloud computing

services
Gain control over your IT costs by relying on a single source for top-quality IT support in Orange County.
IT Helpdesk Support
Network Support
Cloud Services
Hardware-as-a- Service
Forget The Meaning of Downtime With Our Tech Support in Orange County
Elevate your tech support with managed IT support services built around your needs.
Why Advanced Networks is Among the Leading IT Support Companies in Orange County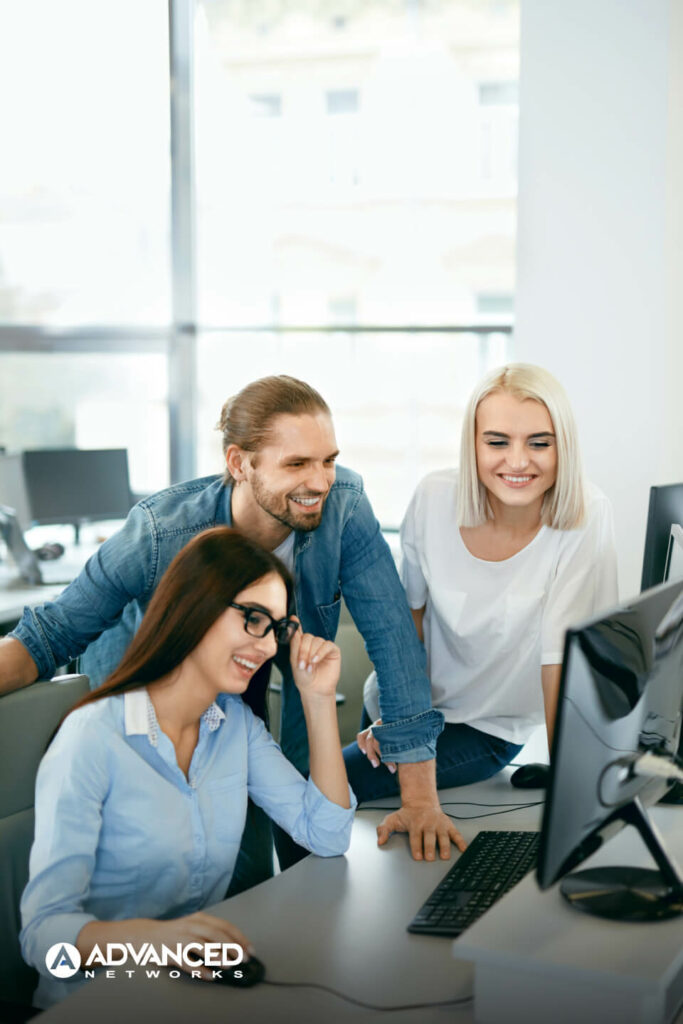 Gain Complete Tech Support From a Leading IT Support Company in Orange County
Outsourced IT support in Orange County is easier when you can consolidate your computer support under one roof.
From identifying and remediating IT issues to maintaining some or all of your entire IT infrastructure, our IT support company has you covered for all things IT. 
With Advanced Networks, you benefit from:
Predictable IT Costs
Our managed IT services and support packages are built around your organization's needs and budget.
Improved Digital Defenses
Fortify your infrastructure with our free antivirus and anti-malware protection solutions.
Remote, On-Site, and Helpdesk Support
Streamline your information technology support with our round-the-clock computer tech support in Orange County.
Streamline Technology Deployments and Upgrades With Our On-Site IT Support in Orange County
Staying competitive is easier with streamlined hardware deployment, maintenance, and management from a trusted Orange County IT support specialist. 
With our convenient Hardware-as-a-Service, you get access to all-inclusive packages that provide technology integrations for:
VoIP solutions

Servers and workstations

Router and firewall management

Microsoft Office application support

VPN client setup and troubleshooting

Software and OS updates, system checks, and bios/firmware updates
Combined with our IT computer support of Orange County, HaaS enables you to improve your infrastructure, its processes and capabilities with assistance from a reliable support team.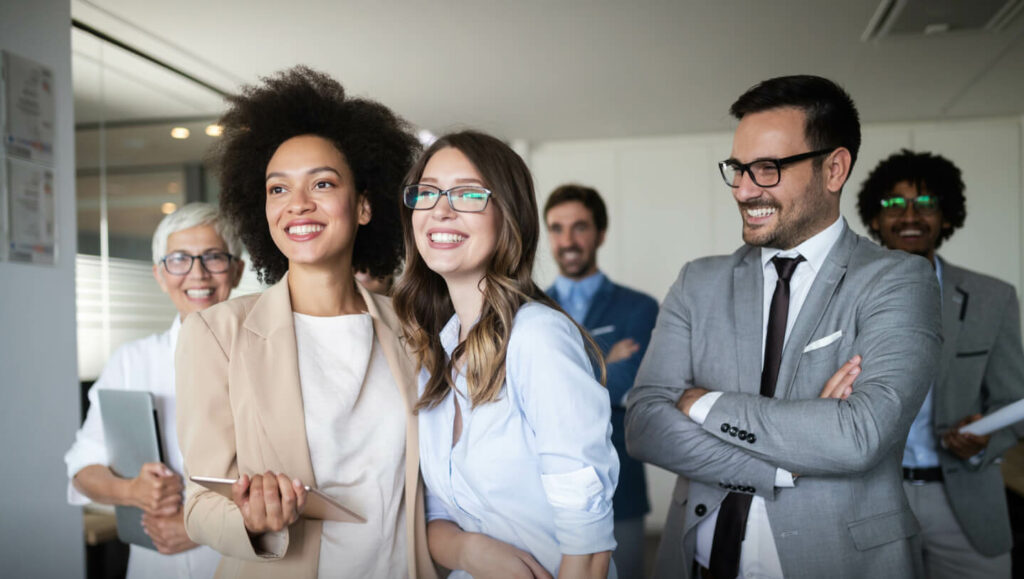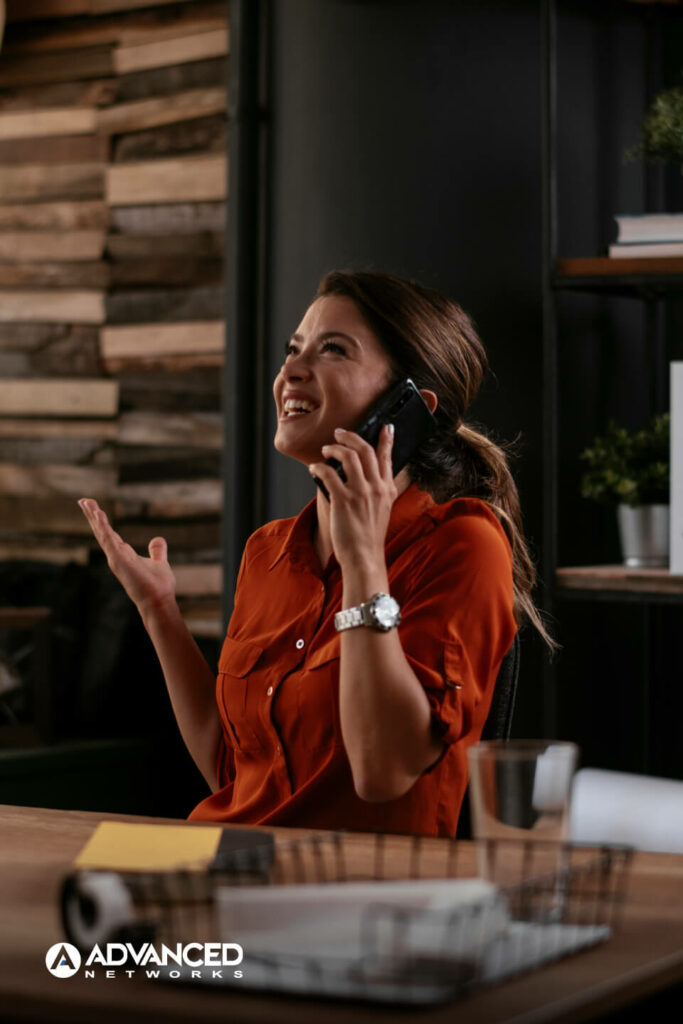 Navigate the Digital Landscape With a Dedicated IT Support Company in Orange County
When the time comes to make critical technology decisions for your business, you should never go it alone.
That's why we pair you with a Technical Account Manager who provides expert advice and computer support in Orange County.
Our TAMs work alongside our Network Engineers to conduct a detailed analysis of your systems through detailed reporting to provide you with executive-level insights that cover:
Documentation updates

IT budgeting and planning

Proactive recommendations

IT ticket and report reviewing

Detailed infrastructure reporting

IT strategy development and deployment
Secure a better future for your business today with expert advice from a trusted Orange County IT support specialist.
How Businesses Succeed With IT Support in Los Angeles, CA
Pellentesque habitant morbi tristique senectus et netus et malesuada fames ac turpis egestas.