20 Years of
Education IT Services
We have you covered for Education IT Services. 
K-12 schools and colleges should outsource IT due to industry-specific expertise, cost savings, scalability, robust cybersecurity, operational efficiency, and the ability to focus on core transportation activities. Outsourcing ensures access to advanced technologies without internal management complexities, while safeguarding data and enabling swift adaptation to changing demands. This allows wholesalers to optimize resources, streamline operations, and stay competitive in their field.
Why Advanced Networks for Your Education IT Services
Choosing advanced networks for your managed IT services is essential for educational institutions like schools and colleges. In today's rapidly evolving digital landscape, reliable and cutting-edge network infrastructure is paramount to support the diverse technological needs of both students and faculty. Advanced networks offer several compelling advantages, including enhanced security measures to protect sensitive student data and research, faster and more stable internet connections that enable seamless online learning and collaboration, and scalability to accommodate the increasing demand for devices and applications. Moreover, these networks often come with robust monitoring and management tools, ensuring minimal downtime and rapid issue resolution, which is crucial for maintaining uninterrupted educational activities. By opting for advanced networks in their managed IT services, schools and colleges can stay at the forefront of technology, providing students with a conducive and future-ready learning environment.
Industry Leaders Trust our Managed IT Services

Our managed IT service is built around your current and future IT needs and provides you with a flexible, proactive, and affordable way to manage your IT infrastructure.
Ensure a seamless digital transformation with expert cloud services that cover cloud migrations, perimeter security, encryption, secure remote access, SharePoint, Cloud Office, and more.
Take complete control over your security with IT security additions such as multi-factor authentication, centralized patch management, and virus/spyware/spam removal.
Stop worrying about who to contact when IT problems occur and overcome IT issues faster with remote and on-site support that's ready to assist you 24/7/365.
When issues arise, get back to work with managed IT support that offers rapid resolutions with an average response time of only eight minutes. 
We work with you to create a custom network blueprint that enables you to build, optimize, and deploy a robust backed by 24/7 network monitoring services that keep you safe.
Identify problem areas, remediate your weak points, plan for the unexpected, and drive educated IT decisions with oversight from a dedicated Technical Account Manager. 
Maintain business continuity with services and support that offers managed data backup, rapid data recovery, security encryption, and more.
Improve your organization's process scalability, reduce current and future capital expenditures and enjoy consistent hardware performance with our Hardware-as-a-Service.
How Our Education IT Services
Can Optimize Your Organization
Expert Assistance
IT for the Education Industry
Education-focused IT companies offer tailored solutions for schools and colleges. They specialize in optimizing IT infrastructure, enhancing security, and providing scalable technology support. These firms create technology-rich learning environments, integrating smart classrooms and e-learning platforms. They also assist in managing IT budgets efficiently and staying updated with the latest technology trends, ensuring that investments align with educational objectives. In summary, education IT companies play a crucial role in enabling educational institutions to harness technology's full potential, providing customized, secure, and cost-effective solutions that enhance the overall learning experience.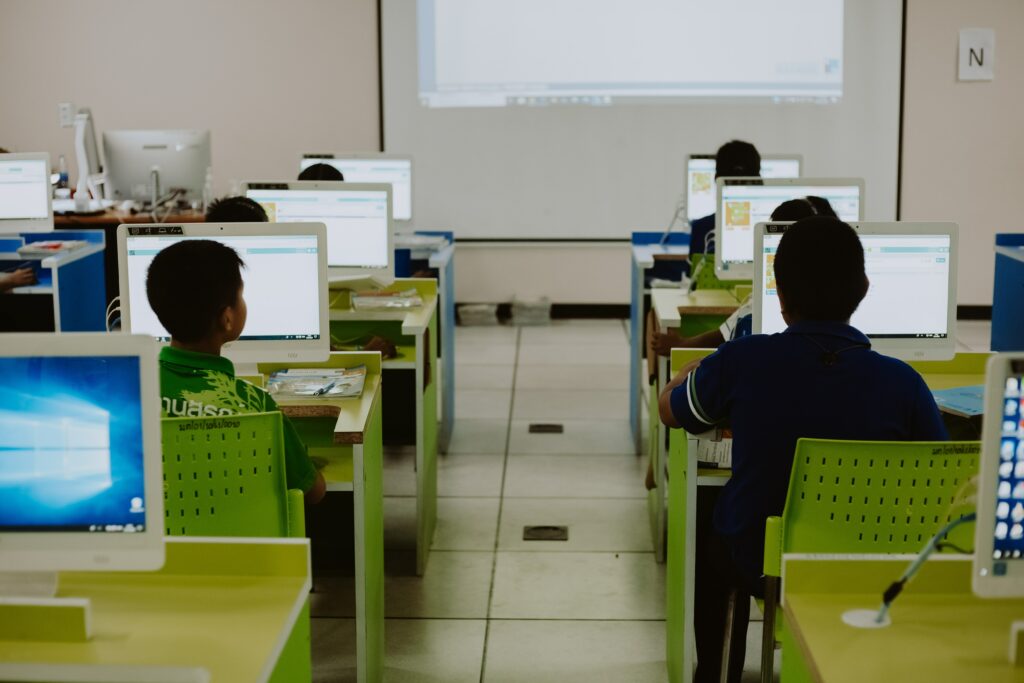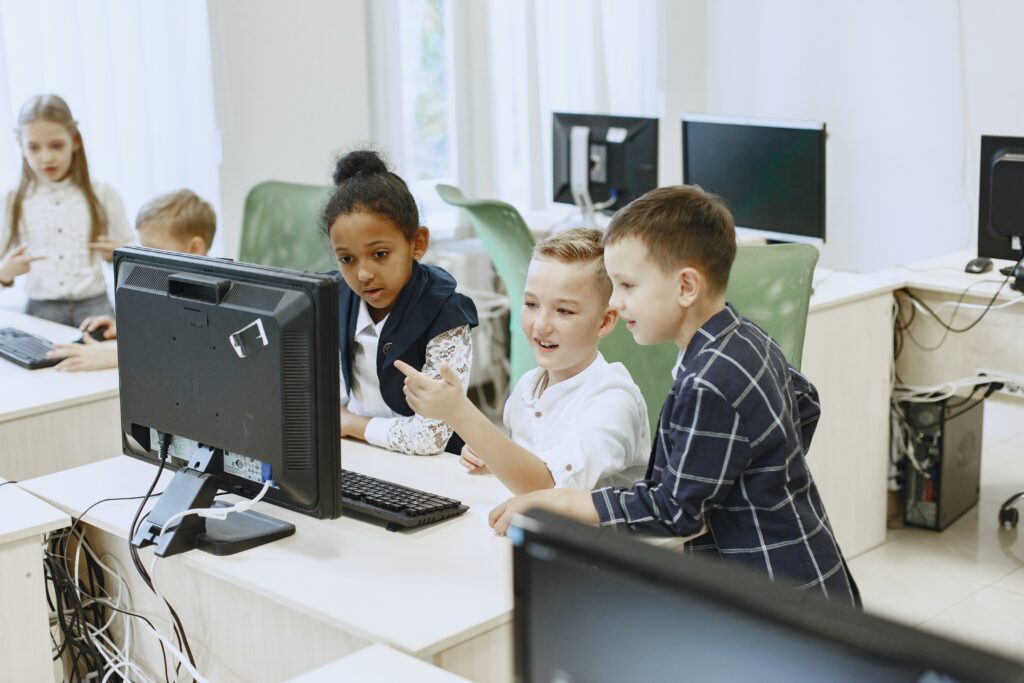 A Road Map to Upgrade and Expansion
Advanced Networks helps schools expand and upgrade by offering scalable solutions, facilitating the integration of new technologies, optimizing IT budgets, and ensuring efficient growth in IT infrastructure. This support enables schools to meet evolving educational needs and provide enhanced learning experiences for students.
Easy to use cloud learning spaces for students
Advanced networks enable educational institutions to establish user-friendly cloud office spaces for students. They provide high-speed, reliable, and secure connectivity, ensuring efficient collaboration, scalability, and remote access. These networks enhance the overall student experience by facilitating seamless cloud-based learning and productivity.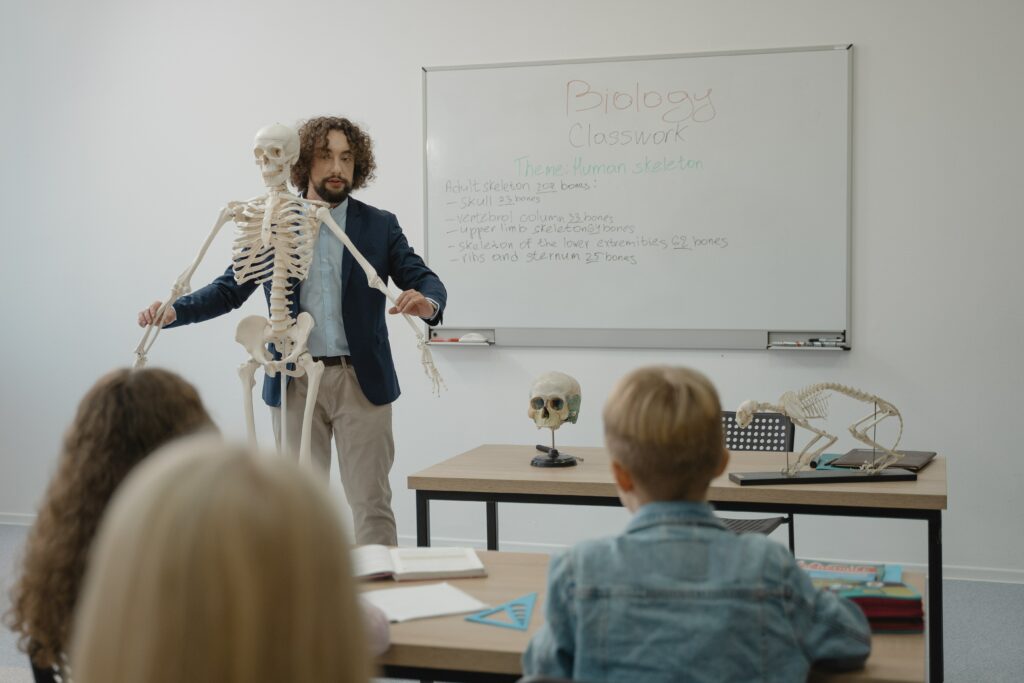 Network Security for Education Institutions
Advanced network security is paramount for educational institutions, safeguarding sensitive student data and intellectual property. These networks employ cutting-edge encryption and authentication protocols to protect against cyber threats. Intrusion detection systems and firewalls ensure a robust defense against unauthorized access. Moreover, advanced networks provide granular control over user access and content filtering, creating a secure online environment for students. Regular security updates and proactive monitoring help educational institutions stay ahead of evolving cybersecurity challenges, ensuring a safe digital learning ecosystem.
Workflow Improvement and Optimization
An informed outside perspective that has seen where you're going (and has helped other businesses get there prior to yours) will be able to free up resources, improve your workflows, and cumulatively optimize your business. 20 years of IT for the Education industry.

Advanced networks offer invaluable on-site IT support for educational IT services. These networks boast rapid issue resolution capabilities, reducing downtime and disruptions to the learning process. On-site support ensures prompt troubleshooting and maintenance, guaranteeing a smooth experience for students and educators. Moreover, advanced networks enable proactive monitoring and management, preventing potential issues from arising. This proactive approach not only enhances the reliability of IT services but also allows educational institutions to focus on their core mission of providing quality education.
Hiring a managed IT company for an educational institution 
Here's a step-by-step guide:
Assess Your Needs: Identify your specific IT needs, such as network management, cybersecurity, software support, or hardware maintenance.
Define Your Budget: Determine a clear budget for managed IT services, considering both short-term and long-term costs.
Research: Seek recommendations from other educational institutions, check online reviews, and compile a list of potential IT companies.
Evaluate Expertise: Ensure the company specializes in educational IT support, understanding the unique needs and compliance requirements of schools and colleges.
Check Qualifications: Verify the company's certifications, experience, and track record in the education sector.
Meet with Candidates: Interview shortlisted companies to gauge their understanding of your institution's needs and their proposed solutions.
Ask for References: Request references from similar educational clients to assess the company's performance.
Review Contracts: Carefully examine the proposed contracts, including service-level agreements (SLAs) and pricing structures.
Scalability: Ensure the company can scale its services as your institution grows.
Data Security: Confirm the company's commitment to data security and compliance with relevant regulations like FERPA.
Communication: Evaluate their communication channels and response times, as effective communication is vital.
Support: Assess the availability of 24/7 support to minimize disruptions in teaching and learning.
Finalize Agreement: Once satisfied, sign a clear and comprehensive agreement detailing responsibilities and expectations.
Transition Plan: Develop a transition plan to ensure a smooth handover of IT management.
Ongoing Monitoring: Continuously monitor the managed IT company's performance and revisit the contract periodically to make adjustments as needed.
By following these steps, educational institutions can select a managed IT company that aligns with their specific requirements and contributes to the institution's overall success.