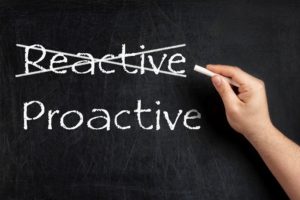 Choosing to partner with a proactive LA IT support provider offers many benefits and is well worth the investment for your business. On the other hand, reactive IT support is much more limited and can lead to additional costs for your company. A proactive IT service provider can play a crucial role in helping your business reach its full potential.
Here are just three ways that a proactive IT support provider can help your business in today's competitive work environment:
1. Minimize Downtime
Downtime can cripple the productivity of any company and make it difficult to compete with other businesses that have access to around-the-clock IT services. However, a proactive IT support provider will keep downtime to a minimum through the use of security updates and network monitoring services. An IT provider continually looks for ways to improve and ensure that everything is working correctly at all times.
2. Predictable Costs
Another advantage of having a proactive LA IT support provider is that you will never have to worry about any hidden expenses. Instead, a managed service provider (MSP) will charge your company a flat rate each month, which makes it much easier to stay within a budget. On the other hand, a reactive approach to IT services can lead to variable expenses. However, the predictable costs of employing an MSP will give your business much needed peace of mind.
3. Improve Performance
One of the main drawbacks to a reactive approach is that it limits the performance of your entire IT infrastructure. Instead of looking for ways to improve, a reactive IT approach only focuses on fixing specific problems. Ultimately, this can limit the potential of your company and makes it much more difficult to succeed against other businesses. However, a proactive IT approach will continually look for improvements and always monitor the end-user experience for the best results.
Partnering with a proactive LA IT support provider offers many benefits, which includes reducing downtime, predictable costs, and improving IT performance. Advanced Networks is an IT support company that provides around-the-clock support and IT management for businesses of any size. We understand the importance of always being proactive. You can reach out to us to learn more about the benefits of proactive IT support and schedule a free consultation.