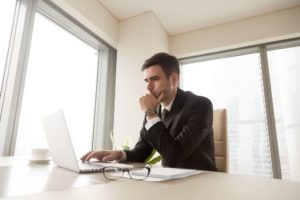 Using IT services in Irvine offers a wide range of benefits that can help your company reach even greater levels of success in today's work environment. The IT world is continually changing, and it is essential for a small business to remain on the cutting edge of the latest tech while also receiving the latest cybersecurity protection. However, not all IT service providers are created equal, so it is critical to do the necessary research before you make any final decisions on using a managed service provider (MSP).
Here are three things that every small business owner should consider before deciding to hire an IT provider:
1. Customer Services
Customer services are vital in helping small businesses overcome various issues and technical challenges in the workplace. The lack of customer services can lead to significant downtime and make it difficult for any business to succeed. Choosing an IT provider that offers around-the-clock service will minimize downtime for your company and allow your employees to receive immediate assistance without any delay.
2. Disaster Recovery Plan
Another important item to consider before you choose an IT services provider in Irvine is the type of disaster recovery plans available for your business. A disaster can strike your business at any time and result in significant data loss. However, partnering with an MSP will allow your small business to develop a disaster recovery plan for a wide range of situations. An IT provider will also continually modify this plan to ensure that your company is always well-protected from any scenario.
3. Working Together
Collaboration is key to productivity, and an IT provider can help employees work together from any location through the use of cloud computing. An IT services company can also create short-term and long-term goals with your business on a wide range of topics, such as cybersecurity, access to new technology, and employee training sessions. An MSP will work together with your company to help your business unlock its full potential in today's digital work environment.
Technology is always changing, so it is critical to partner with an IT services provider in Irvine to help your small business take advantage of the latest technology. Advanced Networks is an IT provider that understands the many challenges that small businesses face each day. We have over 28 years of experience in the IT industry, as it is our goal to help businesses through the use of top-quality customer services, disaster recovery services, and working together on a variety of topics.
Contact us now to learn more about the importance of IT services for small business owners.