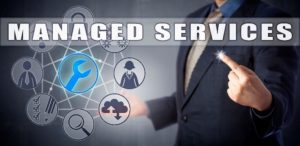 As an engineering group in South California, finding solid LA IT support saves you a lot of time and money in the long run. Information can be more clearly and effectively managed, and you'll have access to resources which allow you to more effectively design varying engineering projects.
Advantages of Managed Services
This will certainly depend on the size of your business. Still, even a two-man group might benefit from the potentiality of managed services through an IT firm offering cloud options; while larger firms stand to benefit more. Either way, there are distinct advantages worth taking into account:
Management and consolidation of software
Loss prevention and security enhancement
Facilitation of diverse cloud solutions
Management and Consolidation of Software
LA IT support helps keep all design software and infrastructural apps consolidated. Proper software management incorporates upgrades, shifts, troubleshooting, monitoring, and operational support. An outsourced group providing cloud options can help do this not just in primary offices, but remotely, allowing expansion of operational surface area while contracting infrastructure expense and not losing reducing productivity.
In fact, managing engineering software using a BYOD paradigm could give your business an edge. When your engineers can work from home, they are more likely to reach "the zone" or "pocket" where they're able to be simultaneously creative and productive. You get more output from them without having to spend as much on their hardware or working conditions.
Loss Prevention and Security Enhancement
A managed services group has likely worked with engineering firms like yours before. As the old saying goes, you don't know what you don't know. But MSPs do and can help you keep from getting undermined by a common issue. Losses can be prevented through software management, monitoring, support, troubleshooting, firewall upgrades, antivirus upgrades, and regular educational refreshers for your engineering team pertaining to the most secure practices. Cumulatively, you'll reduce loss by safeguarding against that which couldn't be seen otherwise. Additionally, you'll always have the latest security options at your fingertips.
Facilitation of Diverse Cloud Solutions
Hybrid, public, and private cloud options will have varying degrees of application to engineering groups. If your engineering business builds sets for films, having private cloud options may be necessary. If you're involved in architecture, this might not be so pressing a concern. Regardless of what's best for your business, MSPs can help you find balance.
Enabling Engineering Teams for Success
LA IT support through Advanced Networks can help you get the most out of cloud options, enhance security, reduce losses, manage software, and consolidate technology systems toward greatest efficiency. Contact us for more information.