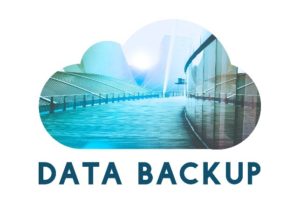 Having a managed IT services provider in Orange County can help your business fully take advantage of the cloud by automatically creating data backups each day. Data backups on the cloud are much more reliable than trying to manually store data on tapes and is a far less time-consuming process. You will also have the peace of mind to know that your information is always secure and you can quickly retrieve this data at any time on the cloud.
Here are three of the main benefits of using a managed service provider (MSP) for data backups on the cloud:
Always Remain in Compliance
Many organizations must follow strict compliance regulations on keeping data secure at all times. Cloud computing from a managed IT provider plays a crucial role in maximizing data security and ensuring that your company follows the latest regulations in your industry. All the data on the cloud is protected with advanced encryption, and a managed service provider monitors the cloud around the clock for the ultimate security.
Gain Additional Storage Space
Another advantage of having a managed IT services provider in Orange County for cloud computing is that it gives your business a significant amount of extra storage space. For example, trying to store data backups in your office requires a lot of space and resources. Many of these data backups must be retained for many years to comply with various regulations. Unfortunately, all this data can be destroyed in an instant due to a natural disaster. However, you can avoid this devastating scenario by using an IT provider that will automatically upload data backups on the cloud.
Save Time and Reduce Costs
Manually creating data backups each day requires a lot of time and limits productivity. However, you can save time and reduce costs by using an IT service provider that specializes in creating data backups on the cloud. These data backups can be scheduled to occur automatically each day, which allows your employees to focus on other tasks in the workplace. Cloud technology can easily scale up or down to meet the needs of your business and is a much more affordable alternative than trying to manually perform data backups.
Cloud technology provided by a managed IT services provider in Orange County is one of the most effective ways to keep your data safe and secure. Advanced Networks is one of the leading IT providers that specializes in cloud computing services. The use of data backups on the cloud offers many benefits for businesses, such as always remaining in compliance, gaining additional storage space, and reducing costs. Contact us today to learn more about the many benefits of cloud computing!