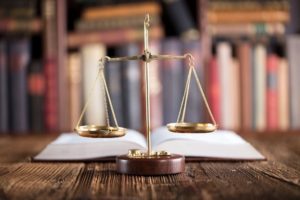 IT consulting firms in Los Angeles often provides avenues of technology maximization for legal firms. There is much information naturally generated through legal work. This can become entire rooms stacked floor-to-ceiling in sensitive files. Optimizing your firm's tech profile can accordingly produce some notable benefits:
Streamlined Tech Infrastructure
With technological expansion, storage woes can be reduced securely and professionally— and often to a better degree than law firms are able to achieve internally.
The cost of running a data center and maintaining its security virtually requires profits from technology be a core component of a business's regular operations. Otherwise, the system's integrity won't be where it should be in terms of security or speed.
At the very least, if you're running an internal server array on a small scale, you're going to want to ensure you've got BDR (backup and data recovery) solutions available.
While going the cloud route can be more secure, working with IT consulting firms in Los Angeles to design the right backup solution should help ensure the sensitive legal data your business accrues retains security.
Reliable Data Protection
There's a threefold data protection strategy worth considering. You want at least three data backup reservoirs on at minimum two separate kinds of media, with one of those backup options located remotely.
This is the 3-2-1 rule and following it will protect your information even in the event the property where your data is stored experiences extensive physical disaster.
Cybercrime Threats
You'll want continuous monitoring and support in the event your system becomes compromised through cybercriminal entry. Cybercrime is a multi-trillion-dollar industry replete with innumerable black hat tech startups both local and abroad.
Oftentimes anomalous behavior accompanies data breach, and continuous monitoring and support of networks can help digitally quarantine such intruders.
Tech-Enhanced Courts
Potentially, working with the right tech group can give your legal firm the ability to totally transcend paper files while maintaining perpetual connectivity, provided an available internet connection and proper access credentials are available.
Tablets are becoming more common in what have come to be known as technology-enhanced courtrooms. A hybrid cloud infrastructure could allow you to eliminate printers and servers from your tech budget, as well as associated maintenance personnel, while retaining security and reducing collateral operational cost of case management.
Attaining Tech Solutions Appropriate for Your Legal Firm
IT consulting in Los Angeles through Advanced Networks helps you optimize your firm to take full advantage of technology-enhanced courtrooms, ensure backup profiles are as effective as they should be, and streamline your infrastructure. Contact us for more information.