Backup and Data Recovery (BDR)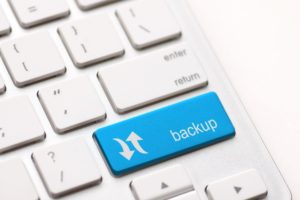 This is a process by which information is stored in the event of an emergency. Stored information must be continuously updated for greatest effectiveness as a backup solution. But it's not enough just to store it, there must be a recovery plan in place for worst-case scenarios. Backup is essentially continuous, but primarily concerns data in regular use. LA IT support provider can be essential in helping you employ such solutions, as professional management produces the best outcomes. You need protocols for recovery, and you need to practice emergency procedures through dry runs to ensure everything works.
Archival keeps data over the long-term. What is in a backup server for one year will usually be archived in a separate place, and the backup server wiped to serve as a data reservoir throughout the coming year. It's time to archive, according to some schools of thought, when backup servers are halfway filled.
Archive Backup
Your archives require some level of backup themselves, and both the backup for your traditionally operating systems and your archives should follow a 3-2-1 rule: that's three backups on two different kinds of media, with at least one backup being located off-site.
Length of Archival
LA IT support provider can help you design a backup and archival process which will ensure all necessary data is carefully maintained in a sustainable way over the long haul. Something else to consider is that even modes of storage need to be refreshed when it comes to digital data, so often archiving stops at 10 years or so.
Securing Tech
The right LA IT support provider can help you determine what length of time between backing up and archival is best for your business and how to most cost-effectively implement it. At Advanced Networks, we offer a variety of backup and archival options. Contact us to ensure your data is protected over the long-term.