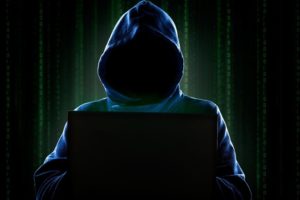 Today, most IT security is focused on defense. It involves putting up the strongest barriers and developing strategies for handling any breaches. If your company has fortified the perimeter, what's next? According to the experts on managed IT services Orange County businesses trust, the next step is cyber threat hunting.
What is Cyber Threat Hunting?
Even the toughest defense barriers and practices will not stop all cyber-attacks. Hackers are constantly innovating and learning how to penetrate the hardest defenses. Cyber threat hunting involves tracking down these stealthy attacks before they can do damage.
What makes cyber threat hunting different from normal?
It is proactive. Instead of waiting for an alarm to sound, the hunters go searching for signs of an attack.
It uses advanced technology. Threat hunting requires more than automated detection and endpoint security. It needs the ability to find anomalies and unusual patterns, the traces of something that shouldn't be there. This requires big data analytics, behavioral analytics, and artificial intelligence.
It requires highly skilled, tenacious personnel. They need to know how to use the technology built for detecting threats. They also need to have a dedication for sniffing out these threats, no matter how long it takes.
It requires threat intelligence. Hackers attack globally. They use common tactics to attack cyber assets in any country, in any region, in any industry, and in any business. Sharing information about new threats is critical for detecting and stopping them.
Should Your Company Invest in Cyber Threat Hunting?
Moving from defensive to proactive is a major shift in tactic when it comes to cybersecurity.
For companies that have an active investment in their cybersecurity, cyber threat hunting is a logical next step after implementing strong defenses and breach strategies. It helps root out the hidden threats that lurk in the shadows.
For companies that haven't completed their defenses or developed strategies to address breaches, cyber threat hunting is something to consider for the future.
According to the experts on managed IT services in Orange County, there are a few things to consider:
Technology cost – The advanced software and technology involved in cyber threat hunting is very specialized. It comes with an expensive price tag.
Salary cost – Hiring people for the task is expensive. They are highly trained specialists.
Consistency – This type of activity must be ongoing and consistent to obtain results.
Conclusion
Cyber threat hunting is the next step in cybersecurity. If you want to learn more, contact us at Advanced Networks. We are the experts on managed IT services Orange County businesses rely on for their IT security needs.