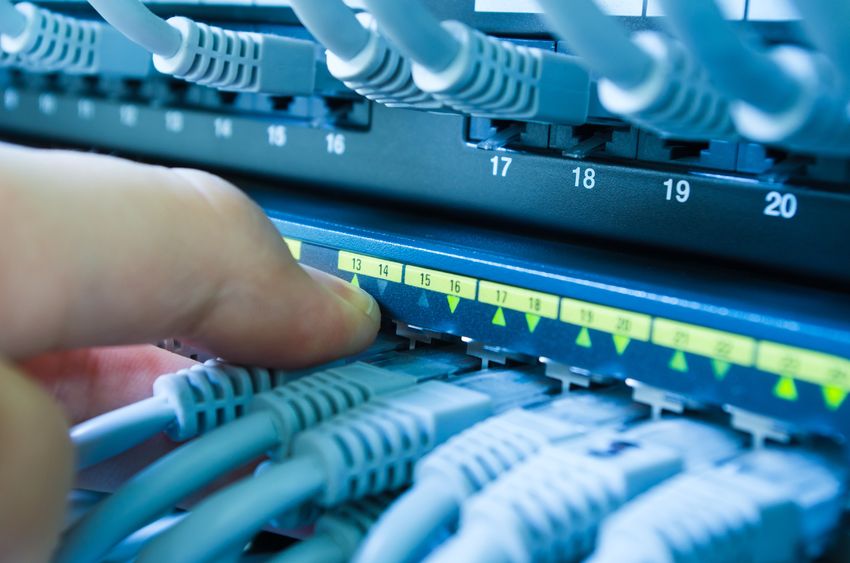 Is it time to upgrade your Wi-Fi equipment to meet rising demand for data usage? Many small businesses often put off even thinking about purchasing new equipment until it finally breaks down. But relying on an old router to handle increasing data leads to slow or dropped connections. Here are ways to get up to speed with current technology by working with IT support providers in LA:
Why Modern Networking Matters
Old routers have limitations that hold businesses back from developing efficient solutions to managing bandwidth and devices that connect with the internet. Your business data can be at risk running through old equipment that becomes vulnerable and easy to hack. According to a recent IDC survey, half of small businesses use wireless technology they've owned for 8 years or longer.
Routers are often the last thing small businesses check when it's time to purchase new equipment. They don't think of it as a top priority, even though it definitely should be. Businesses are falling behind current technology if they use routers that only support 802.11a/b/g/n networks. The current standard is 802.11ac Wave 2, which supports more connections.
Growing Enterprises Need Greater Network Efficiency
Companies with increasing personnel and devices need to upgrade their networks to reduce the strain from multiple connections that use up bandwidth. A more efficient solution is to use higher business-grade technology with multiple access points (APs). The more APs, the more data transmission can be delivered smoothly, faster and over further distances. Being equipped with sufficient bandwidth is another key to this solution.
IT support providers in LA can help you deploy new equipment and reduce bottlenecks. They can take inventory of your infrastructure and devise solutions that reduce network congestion. It helps to work with technology experts who become familiar with your network to handle the growing complexities of an expanding ecosystem.
Over the past few decades, many businesses have invested in POS systems, VoIP, video cameras, laptops, and IoT sensors to go along with printers and other traditional office equipment. Too many devices on a network begin to slow down processes.
Multi-User Technology
Firms based on multi-user activity should consider investing in MU-MIMO technology, which is designed to support multiple inputs and outputs. This technology easily integrates with the new WiFi standard 11ac Wave 2, allowing for more efficient use of bandwidth.
Conclusion
Keeping pace with the latest wireless standards is essential to support a continuously expanding infrastructure. An effective solution is to outsource to an IT support provider in LA and upgrade to a high-performance network. Contact us now at Advanced Networks to learn more about how to prepare your business for nextgen networking.