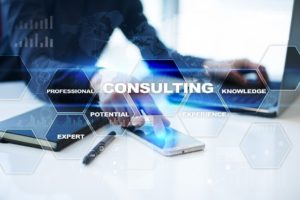 As a small to medium business owner, one of the priority areas that you need to pay attention to has to do with the online security of your firm's IT infrastructure. Cognizant of the fact that IT is not your firm's strong suit, don't you think it might be more beneficial for you to partner with an IT consulting firm in Los Angeles? Finding a managed IT services provider that specializes in handling IT security for small but growing businesses is something that you need to pay special attention to.
As an MSP of good repute, we are committed to ensuring that our clients enjoy the peace of mind as we cover all bases in so far as their IT security is concerned. Clearly, there are many benefits that come with partnering with IT experts.
Benefits of Partnering with a focused IT Security Provider
A Chance to Enjoy the Peace of Mind
Most small to medium business owners risk running into IT risk because of the lack of integrated security protection for their businesses. Don't be duped into thinking that a basic firewall protection is sufficient for your growing business. Remember, hackers are lurking around in the cybers pace looking for vulnerabilities in IT networks of businesses such as yours. Don't hand over your most treasured possession – data- to these cybercriminals. Hire an expert IT consulting firm in Los Angeles to secure your firm's IT infrastructure.
Enjoy State-Of-The-Art Security for Your firm
Owing to the fact that IT security is our core competency, this follows that we are heavily invested in the latest technology and our technicians have the latest knowledge in so far as handling emerging IT security threats is concerned. When you decide to work with us, then you automatically stand to enjoy all that we have, our top notch service and expertise included.
Stay Compliant
There are a number of requirements by different regulators that bind businesses of all sizes. One such regulation is that which requires all business owners to ensure the security of personally identifiable data submitted to them by their customers and clients. A qualified managed IT security provider will ensure that this requirement is fulfilled, thereby making sure that your firm remains compliant.
Why Hire Us
For the many years that we have been operating as an IT consulting firm in Los Angeles, we can proudly say that we have been able to serve clients with a wide range of IT security needs. At Advanced Networks, we are committed to ensuring that your business stays safe and is protected from both external and internal IT security threats. Contact us now and let us forge a partnership for the benefit of your growing firm. We look forward to hearing from you!