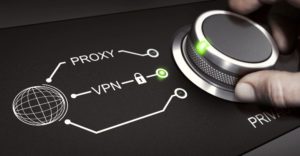 VPNs or virtual private networks are used at all types of businesses far and wide for good reason: VPNs provide privacy and anonymity on the web through the creation of a private network by way of a public web connection. In other words, VPNs conceal the user's internet protocol address, or IP for short, so his or her actions on the web cannot be traced. VPNs also serve the purpose of creating encrypted and secure connections that bolster privacy to a level that secured Wi-Fi hotspots cannot provide. Below, our Irvine IT support team provides a deeper look into this unique technology.
Why Businesses are Using VPNs
Using the web on an unsecured wireless network is risky in that it might expose your valuable data and your online browsing activity. Opt for a VPN and you will no longer have to worry about your security when using the internet. After all, most people read email, check their bank account balance and shop on the web while waiting in line, drinking coffee at cafes and hanging out in other public spaces. Sadly, such web activity can be observed by others. In fact, it is even possible to pilfer information sent over public Wi-Fi connections. A VPN's anonymity and encryption help in the quest to safeguard online activity, the transmission of emails, web shopping, etc.
How VPNs Provide Protection
VPNs work their magic by forming a tunnel for information to cross between the local network and another location's exit node. The result is the impression that the web user is located in another position on the map, providing him or her with anonymous web browsing that cannot be tracked. VPNs rely on encryption to shift data around as it is transmitted across a wireless network. This data is unreadable by anyone who might be eavesdropping on the web session.
VPNs Help Prevent Identity Theft
If you are on the fence as to whether a VPN makes sense for your organization, consider the fact that this digital shield will help protect your identity. Data thieves can steal your personal information while you are browsing the web. If your data is stolen, the thief could easily use it to commit an array of crimes in your name. A VPN set up by our Irvine IT support team will safeguard your data to prevent this nightmare from occurring. Your VPN's encrypted tunnel ensures that transmitted data is not within reach of cybercriminals.
We are on Your Side
Your business will undoubtedly benefit from a VPN. At Advanced Networks, our Irvine IT support team is here to help you set up a VPN and use it across posterity. Contact us to learn more about how we can help with your IT needs.