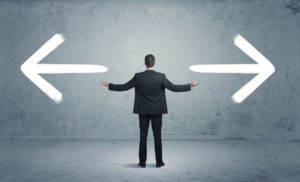 Most small businesses usually relegate their tech support to the person who is most conversant with computers in the office. Rarely do they think of outsourcing to IT consultants in Los Angeles. While letting your employee tackle all your IT work might seem like the best option for a while, with time, it might not be the best thing for your business. Your IT requirements will grow and the employee will not have enough time to solve your problems.
Thus, you should consider tech support right from the beginning. Whether you hire an in-house team or a managed service provider (MSP), it should all depend on the nature of your business, tools needed, size of company and future goals.
Weigh Between In-House and Managed Services
Tech support for small businesses comprises several functions that require high levels of expertise. Small business owners may not have enough capital to hire an entire team. If this is the case, then you have to weigh whether you will hire a full-time employee to handle all your IT or outsource to IT consultants in Los Angeles that would save you money while accomplishing more.
Here are the advantages for both options to help you decide on the one that bears more weight:
In-House Tech
Is available readily during business hours for small requests such as an unresponsive monitor
Can work with you at a more personal level
Pre-budgeted salary
Managed Services
Services at an affordable monthly fee
Availability of an entire tech team
No costs for the regular updates
24/7 monitoring
Latest technology
An informed point of view
Choosing the right tech support is critical to the success of your business. Go for a solution that will meet your technological needs and streamline the operations of your business. IT consultants in Los Angeles can offer you the right IT services in Los Angeles. Contact us at Advanced Networks to learn more and understand the type of tech support that is best for your business.