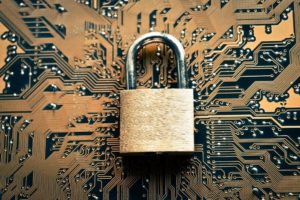 Keeping your industrial control system protected is essential, and our IT consultants in Los Angeles can play a vital role in the security of your company. An industrial control system allows your business to operate smoothly by performing critical daily operations. However, any technical issues with this system can lead to extensive downtime and cost your business significant resources. Fortunately, we can help your company avoid this devastating situation.
Here's how we can keep your system well-protected at all times:
Ensure Network Availability
Network availability is key to any business, as industrial installations must always be in a state of operational readiness. An overloaded network can cause an unexpected outage and lead to many hours of downtime. However, we will monitor your system at all times to ensure that everything is working without any issues.
Protect the Integrity of Data
Any modifications in your data can lead to widespread issues in the workplace. For example, malware can corrupt the information in your entire system. Our IT consultants in Los Angeles will protect the integrity of your data at all times through the installation of antivirus software, frequent security patches, data backups, and monitoring services.
Reliable Internet Connection
A reliable internet connection is critical for the daily operations of an industrial control system. We will ensure that the internet is always available at a sufficient speed without experiencing any drops in performance. It is also important for us to have the option of cutting off all connections if you experience any issues that need on-site intervention.
Stay Ahead of IoT Risks
The rise of the Internet of Things continues to evolve and transform the way businesses operate. These technological advancements offer many benefits but also pose various risks if you try to integrate it with existing installations. However, we will ensure that your company stays protected by monitoring this technology to minimize the chance of failures and limit the possibility of cyber-attacks.
Let Us Help You!
Choosing to partner with our IT consultants in Los Angeles will allow your industrial control systems to remain protected and operate much more efficiently. Advanced Networks is an IT service provider that specializes in cybersecurity and offering the latest tech available. We understand that new technology is always emerging, and it is our mission to help your company stay well-protected from a wide variety of cyber threats in the workplace. Contact us today for more information.