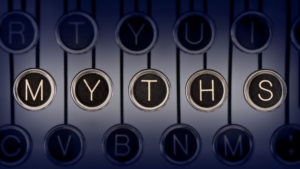 Cloud computing solutions are now a core part of IT infrastructure in various enterprises and IT consulting firms in Los Angeles package them to boost business productivity. However, no one-size-fits-all when running various cloud applications, but it is no reason to dismiss the cloud altogether. Knowing the truth from myths concerning cloud solutions can help reap the benefits of the technology. Thanks to the flexibility of cloud computing, you can request customized applications for your specific needs.
Here are the top misconceptions about the cloud:
The Cloud is Vulnerable to Security Breaches
The notion that the cloud is not secure is the most popular myth ever. Perhaps, non-tech savvy persons may be influenced by such a point of view, but the reality is that the cloud is safe.
In fact, the concept of cloud security is built on IT compliance standards based on data monitoring and network security, which offers a strong defense against hacking attempts. Unlike in on-premise data storage, cloud servers are immune to physical breaches and natural disasters. Besides, there are reinforced by top-level encryption technology to protect data on storage and while in transit.
Cloud Migration is High Risk
IT consulting firms in Los Angeles favor migrating to the cloud for the seamless integration of enterprise applications and risk mitigation for maximum uptime in case of an IT disaster. However, there is an undying myth that cloud migration is risky and results in downtime. This is untrue.
A qualified MSP ensures that your cloud-computing environment is configured properly to allow you to scale up or down as your needs change.
The Cloud is Expensive
Perhaps, cost-inefficiency is the top myth about the cloud. Nonetheless, the advancements in cloud computing have brought about cost-effective and more flexible cloud solutions that are more efficient than traditional onsite IT platforms.
For more information about cloud computing and its benefits, get in touch with an IT consulting firm in Los Angeles. Contact us now at Advanced Networks.