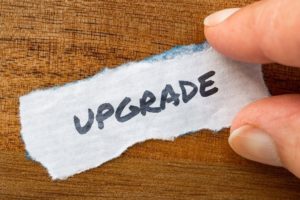 Your business cybersecurity plan should be detailed and diversified. Hackers and other threats can target your business using a wide range of methods. You need all the proactive and response mechanisms in place ahead of time. One of the ways to reduce the risk of a security breach is keeping up with all updates required by your software programs and operating systems. IT services providers in Los Angeles offer professional patch management services so that you don't have to worry about it.
Why You Need Patch Management
Security patches are the regular updates sent by software companies and system operators such as Microsoft. The more devices and different software programs you purchase and run in your business, the more you have to keep track of these patches.
Patches give you the updates you need to be safe from new threats and risks of cyber-attack. Hackers can be extremely innovative and sophisticated. They are always coming up with new ways to infiltrate networks and programs on your computers. An efficient patch management system is necessary to protect your network from known threats and to deal with areas of vulnerabilities. You can't afford to lose track of updates and overlook new threats to the software and systems that you use. Efficient patch management, either from IT services providers in Los Angeles or from your own team, is one of the proactive measures needed in business cybersecurity. Unfortunately, many businesses often overlook this with dire consequences.
Ensuring Your Patch Management is in the Best Hands
When you are a small company, many of the IT portions of the business can get overlooked and postponed. Without staff dedicated to your cybersecurity plan, it's easy to get caught unawares by a security threat. Professional managed service providers can help you with a reliable patch management service. They can make sure updates are done on time and automatically, regardless of how complex your IT requirements become as your business expands.
When you work with an experienced IT partner, you can expect minimal interruptions to your operations. Where patching needs to be done at an inconvenient time, this comes with advanced warning. You can also have peace of mind knowing that your MSP is monitoring your systems and making sure you have maximum protection in place.
If you are interested in professional IT services in Los Angeles, including cybersecurity and patch management, we can assist. Contact us at Advanced Networks to find out more about the different IT services that we offer.