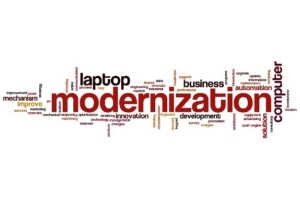 A considerable amount of technical debt has built up within most enterprises. Poor planning has the potential to lead to systems that prove more and more challenging to manage as time progresses. The question is how to go about maintaining order within enterprise IT architecture while still allowing for modernization. Don't fret— our IT support team in LA has the answers as detailed below.
The Cloud Will Help
Just about every growing business can benefit from the cloud. Take advantage of cloud solutions and you will not have to worry about ending up with a room laden with expensive but unused servers; nor will you tax the system with extended operation at peak capacity prior to the addition of new servers. Cloud solutions facilitate the scaling process. Whenever your business needs additional resources, the cloud will be there to provide them. You can scale back with the cloud as soon as your business no longer needs those additional resources. This is the flexibility every business needs and deserves.
Automate as Many Processes as Possible
If a process has the potential to be automated, it should be automated without delay. Tasks ranging from transferring data to taking backups and software updates can be outsourced to our IT support team in LA or completely automated. The more you automate, the less administrative hours will be necessary. Automation ultimately liberates your employees to zero in on more important projects that require critical thinking.
An IT Assessment Will Help
It will not hurt to have a group of completely independent IT experts assess your current IT architecture, make suggestions for improvement and help implement those solutions as soon as possible. An IT audit will pinpoint problems ranging from security to productivity and beyond, ultimately resulting in numerous ways for improvement.
Streamline Application Integrations
There are a number of software systems integrated with one another in your overarching IT infrastructure. Streamlining application integration ensures information is fully synced up on all devices in question. The result guarantees users can access the applications they require with ease. The proper integration of application greatly reduces the level of help desk assistance necessary to keep the system running. Furthermore, employees will be less frustrated, helping them prove that much more productive and satisfied with their work.
We are Here to Help
At Advanced Networks, our IT support team in LA is here to help you modernize your IT architecture and get the most out of technology. Reach out to us today to learn more about our IT services.