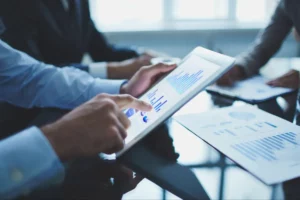 If you work for or own a small to medium-sized business and have not yet taken advantage of the cloud, it is time to consider the merits of this breakthrough technology. Some say the cloud levels the playing field, empowering small business to take on the big boys even with minimal assets and manpower at their disposal. Yet, there are few businesses that have not made the leap to the cloud. Here are the considerations of IT support experts in LA why transitioning to the cloud is well worth it:
The Cloud Decreases Downtime
Nearly two-thirds of those surveyed in a recent Vanson Bourne study stated there were fewer periods of downtime following the transition to the cloud. Those who made the leap and still had downtime reported these periods to be shorter than prior to moving to the cloud. They also reported full recovery could be achieved faster on the cloud than off. Over 90 percent stated they were confident in their ability to bounce back following an outage. Nearly three-quarters responded they felt data integrity in the cloud was more robust than off the cloud. This is intriguing as data integrity has traditionally been the top worry when it comes to relying on the cloud.
The Cloud Cuts Costs
The Vanson Bourne survey also shows a higher return on investment. Improved cost-effectiveness are the top factors executives consider when pondering a shift to the cloud. Over 60 percent of respondents stated adopting cloud computing made money available for reinvestment in operations like product development, advertising, customer outreach programs and so on.
Enhanced Security and Privacy
The cloud provides solid anti-virus protection, spam management services and updated systems. In fact, over 90 percent of those surveyed who adopted cloud services reported they are more secure after transitioning the cloud than prior. If you are hesitant to move to the cloud due to security or privacy concerns, let an IT support provider in LA answer your questions and address your concerns. An IT support provider can educate you about the cloud, explain its security features and can make you transition to the cloud without any concern regarding data integrity or improper access.
"The Cloud is Green"
This one might be hard to believe, yet it is true. Segue to the cloud and your organization will prove that much more environmentally-friendly. A recent study shows offices that moving to the cloud used upwards of 90 percent less energy after moving to the cloud. Make the shift to the cloud at a pace that is comfortable for your business, and it will not be long until you can tout the fact that your company is "green". Operating in an environmentally-friendly manner just might make a difference in terms of attracting new clients and business partners. Furthermore, it will make you feel good and it is the right thing to do.
Are you in need of IT support in LA? If so, Advanced Networks can help. We provide IT services, digital security, network design, backup and disaster recovery and many more. Contact us today to schedule an initial consultation.