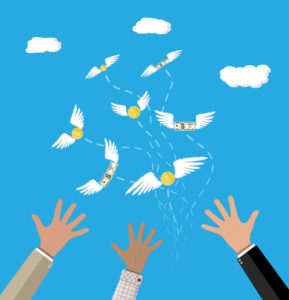 IT support providers in Irvine can be essential in helping you ensure that your operation proceeds in as streamlined a manner as is possible. Think critically: do you still use any technology from the 90s? No. It's defunct. Ten years down the line, most of what is cutting-edge today will likewise either be defunct or only operational in diminished fringe capacity. To maximize your tech utility, you must design protocols of technology management around continuously strategic progressive development. Not only is tech in constant development, but it's always changing, too. This means it's recommendable for you to navigate turbulent IT seas with the assistance of professional tech providers. Working in conjunction with MSPs to serve your business can additionally help you avoid common operational pitfalls, such as:
Costly Downtime
IT support providers in Irvine can provide you with the latest in backup and data recovery (BDR) solutions, including options like database mirroring. Think of database mirroring like a reflection of your network that's updated as your network is, but in "shadow". Should something compromise your primary network, you can switch to the mirrored one while the issue impacting primary problems is addressed. This helps reduce downtime substantially. The larger your organization, the more you stand to save. Downtime often is priced at $100k per hour. Can you afford a situation like that? Perhaps; but you may only lose operations for, say, 15 minutes with the right tech solution. That would ostensibly save you $75k and likely represent payment for the year's services through that one instance alone.
Mismanaging Management
Internal managers are often going to be tied up putting out minuscule fires owing to their superior knowledge of the network and their access privileges. Accordingly, they're apt to be less productive than they could be. Cloud computing support, IoT, proactive monitoring, patching, and cybersecurity provision are all available through the right MSP and can maximize, rather than constrain, internal management.
Mismanaging Resources
If you don't expressly need internal servers, but use them anyway, you're mismanaging your potential resources. Yes, migration can be costly; but after a successful migration, savings more than make up for the expense. Working with an MSP can help you determine whether you should migrate gradually, all at once, or only certain portions of your operation. Answers will differ per business.
IT support providers in Irvine, like Advanced Networks, can help you to properly manage both resources and managerial personnel while reducing overall costs both directly, via downtime reduction, and incrementally via optimization. Contact us for more information on options available to you.