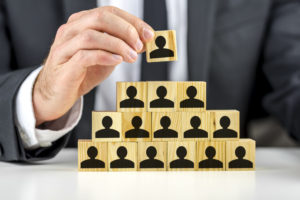 Your company has made the decision to partner with an IT consulting firm in Los Angeles. This decision will give your company the IT support it needs going forward with the added benefit of lowering operating costs. With the decision made, the next step is selecting the best provider for your company's needs.
The last thing you want to do is select the wrong managed service provider (MSP). The wrong decision can cost a lot of money, put your business at risk, and leave you without IT support completely. You can avoid making such a mistake if you take these five factors into consideration when selecting your MSP:
1. Every MSP is Different
IT consulting firms in Los Angeles come in many sizes, each offering different solutions and levels of support. It's critical to find an MSP that is the right fit.
2. An MSP Cannot Fix or Manage All of Your IT Issues
While MSPs can handle many issues, your company must remain vigilant and aware of security, compliance, and other IT needs. The business must remain active in the process.
3. You Need to Select a Partner, Not a Vendor
In a partnership, teams work together to achieve goals and get problems solved. Vendors provide products or services that fulfill a specific need but aren't involved with solving problems or achieving goals.
4. It is Important to Understand the Terms of The Agreement
Every member of the team needs to know what is handled by the MSP, what is handled internally, and what triggers added billing. These need to be clearly defined in the contract.
5. You Must Practice Due Diligence
Before signing the contract, vet the MSP completely. That means checking references, business stability, industry experience, and reputation.
These five factors will help you find the MSP that fits your company's current and future needs. If you want to learn more about MSP services, contact us at Advanced Networks today. We are the proven leader of IT consulting in Los Angeles businesses rely on.