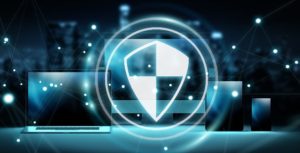 When your device is affected by virus and malware, it indicates that your device is at risk of being corrupt or dead. LA IT support experts can help you choose the best antivirus for your device.
The best antivirus should meet several criteria; when choosing the best antivirus that will suit your hardware and system software, your task is to check the following:
All-Inclusive Protection
The best antivirus should have a secure firewall. These days, it is not only about antivirus protection, but also about a firewall to protect your device from cybercrimes when browsing the web. All-inclusive protection means you will be protected against:
Spyware, which is a software designed to gather information about you, such as your security passwords.
Adware, which is a program software that displays unwanted ads on the screen, which also keeps opening the web browser, thereby hurting your machine.
Rootkits, Trojans, and network attacks that put your valued device at risk of being hacked, along with losing your data and information.
Moreover, your device may run slower and begin overheating even when not executing several or heavy tasks.
A good antivirus should fix and clean all these issues and maintain your device correctly.
Real-Time Protection
A perfect antivirus should provide real-time protection to protect your device when you are surfing different sites on the internet. Alternatively, you can get exposed to online threats such as phishing and online viruses, among other threats.
Malware-Detection Rate
When choosing the best antivirus, you should select an antivirus that can detect at least 95 percent of the virus, which helps you achieve maximum protection. You should choose an antivirus which does not produce false detections for benign files.
Compatibility
LA IT support experts say that you should choose an antivirus software which is compatible with your machine. It is advisable to select the correct version that functions flawlessly with your system, which means that the best antivirus should not obstruct you and it should be compatible with other useful software.
User-Friendly
You do not want to spend hours trying to get to know how the antivirus software works, meaning you should not refer to the manual due to the user-friendliness.
The best antivirus should be easily usable and understandable doing complex operations in the background.
Price
Some of the antivirus software are free, others cost hundreds or thousands of dollars depending on the features and version priced across the broad scale. When buying an antivirus, you should not go for the most expensive, you have to do some research on the price of licenses renewal and software upgrades.
Our LA IT support team can help you with essential guidelines on how to choose the best antivirus, and it is true that the best antivirus protects your machine and it keeps it very safe from virus online threats and other threats and attacks. Contact us now so we can tackle the specific antivirus your business really needs.