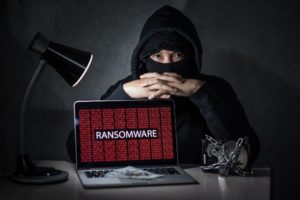 LA IT support experts will always emphasize protecting your data from malware attacks. The global cost of online crime will be $61 million by 2021. What that tells you is that cybercrime is on the rise and if it is not mitigated in good time, millions of businesses will crumble. Ransomware is one of the most common malware attacks.
What is Ransomware?
You must be wondering what ransomware is. It is a virus that encrypts data making it impossible for the user to access it. The idea is to solicit a ransom fee from the owner of the data. The data system gets decrypted, and the user regains access to the data only after paying the ransom.
What is Ransomware as a Service (RaaS)?
While talking to your LA IT support provider, you may have come across the term Software-as-a-Service (SaaS). RaaS operates more or less, under the same model. Ransomware-as-a-Service is a subscription-based model which has been created to help even the novice hackers launch a ransomware attack. The packages have eliminated the need for hackers to code malware.
The motivation behind the establishment of this kind of service is that the Return on Investment (ROI) is better than that of mere data theft or breach. Look at it this way. If a hacker gets a hold of data, he or she needs to find someone who would be willing to buy the data. It might take time before they get any returns. Ransomware, on the other hand, is a sure bet as most businesses will pay to gain access.
How to Protect your Business from Ransomware
The availability of RaaS has made it even easier to launch ransomware attacks: ransomware attacks are increasing by the day. There is, therefore, a need for businesses to provide an extra layer of security for their data. There are ways in which one can prevent ransomware.
Data backup – One is by doing a backup. With that, you will not have to pay for ransom for your business data to be released. If you have back up all you need will be a data restore in case of an attack.
Use a firewall or a good antivirus – Having a firewall will go a long way in protecting your data from such attacks.
Updating software – Ignoring software updates creates a weak point, which makes it easy for cybercriminals to launch their attacks. Ensure that your application software and operating systems are up to date.
Organizations need to be on the lookout for attacks from cybercriminals, and especially, ransomware attacks. LA IT support companies like Advanced Networks have in-depth knowledge on cybersecurity that will come in handy in combating data security threats. Consider including us in your data security plan— contact us today.