Credit: ThisisEngineering RAEng
In response to the COVID-19 pandemic, businesses were faced with an unprecedented choice: adapt their business model to the new normal or face closure. Those who opted for the former pivoted to a work-from-home model, allowing their operations to safely continue in light of restrictions.
Of course, this transition entailed a deeper dependence on technology. With that dependence came the inevitable surge in IT and cyber security issues. To keep things running smoothly and securely, organizations began turning to MSPs in droves, which led to several managed services providers challenges.
So, the question is: what are some of the main challenges of working with MSPs? In this article, we highlight the challenges that companies and business owners may be facing with MSPs. By learning to identify the five most common IT managed services challenges, you'll be well-equipped to evaluate your provider.
The 5 Major IT Managed Services Challenges
From small businesses to large enterprises, many organizations now depend on MSPs for their growing IT needs. 
It's little wonder that the global market size for managed services providers (MSPs) is projected to grow from $243 billion in 2021 to $557 billion in 2028, representing a 12.6% compound annual growth rate (CAGR).
Ironically, within this increasingly crowded MSP market, quality services have never been harder to come by; new MSPs seem to spring up out of nowhere, merely to take advantage of the heightened demand without the right qualifications. Below, we discuss the 5 IT managed services challenges that you may be dealing with.
Mitigate Managed Services Challenges With a Proven Partner
Benefit from high-quality managed IT services from Advanced Networks.
1. Slow Remediation or Unresolved Tickets
Many MSPs offer help desk services to help organizations address IT issues. The mix of rapid assistance, technical expertise, and first-rate customer service have made help desks invaluable for businesses looking to streamline operations and eliminate workflow inefficiencies.
But what happens when service requests go unanswered for long stretches of time? Or, worse yet, when incidents go altogether unresolved? Now, instead of overcoming productivity hurdles, the MSP is creating new ones.
Tickets that remain in the pipeline unanswered or unresolved are a key indicator that you're dealing with an unqualified MSP. In cases like these, it's safe to assume that the MSP is more concerned with customer acquisition than customer retention.
2. Downtime is Still a Major Problem
Managing downtime represents one of the major challenges for MSPs, which costs companies between $5,600 and $9,000 per minute, according to some estimates. These events can be triggered by a variety of causes, both incidental and malicious. 
While downtime events can't be entirely eliminated, they can be drastically reduced in terms of frequency and duration. For example, 24/7 remote monitoring is one of the most effective tools in an MSP's arsenal. It allows downtime events to be quickly detected and remediated, even in the absence of technicians.
So if you've noticed an uptick in downtime events, then it's time for a frank discussion with your MSP to determine whether the cause is internal or the MSP itself.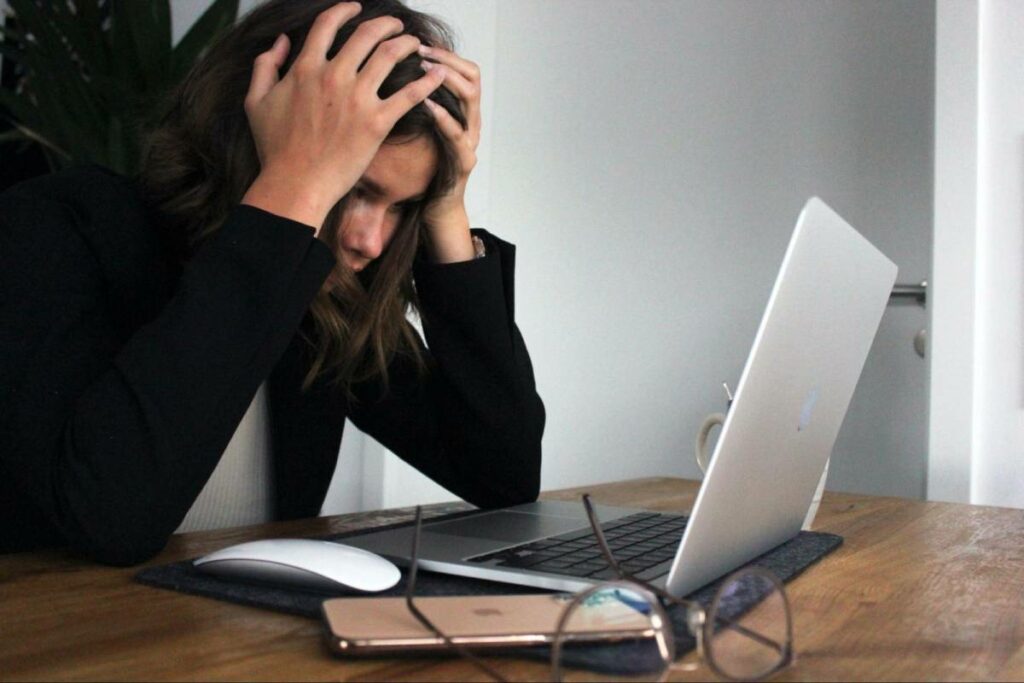 3. Recurring Incidents and Problems
When mission-critical IT functions are threatened, your MSP springs into action. Not only will they fix the problem, but they'll often conduct a root cause analysis (RCA) to identify the underlying cause. By remediating problems at their source, the chance of a recurring issue is all but eliminated.
If you've been with the same MSP for a while and the same issues continue to crop up, then it may be time for a change.
Sometimes the problem may be related to a failure in an MSP's remote monitoring services; other times, the support team may simply lack the technical expertise to penetrate deeper. In either case, your business productivity should not have to pay the price for their inefficiencies.
4. Inadequate Cyber Security Practices
Remote work led to a startling increase in cyber crime and data breaches. If left unprotected, your business can suffer serious reputational and financial losses (to the average tune of some $4.82 million).
Therefore, a good MSP will always stay up-to-date with the latest cybersecurity best practices. This is true for both their clients' protection and their own. And it's never been more important than in the post-pandemic landscape. 
Make sure that your MSP is maintaining their own rigorous security protocols; if targeted by cyber criminals, your data can be breached through their servers. That's why managing security should remain a top priority for everyone.
Interested in learning more about managed IT services? Check out these blogs:
5. Perpetual Upselling
No one knows your IT infrastructure like your MSP does. So when they make a recommendation for an additional service, chances are it's a sincere gesture that will lead to improved operations.
The trouble arises when an MSP repeatedly tries to upsell you on additional services you either don't want, don't need, or can't afford while underdelivering on their current service offerings outlined in your service-level agreement (SLA). 
As a result, it's best to avoid partnering with an MSP that seems more interested in sales and marketing than IT.
Overcome Managed Services Providers Challenges With Advanced Networks
Quality is the key to success. However, with so many MSPs inundating the market today, it can be hard to discern, especially when their expertise is outside of your wheelhouse. 
Luckily, now that you understand the five most common IT managed services challenges, you can decide whether your current MSP relationship is a good fit for your business.
If you are looking for a high-quality managed IT service without the guesswork, Advanced Networks can help. From resolving day-to-day IT issues to helping your business achieve a full digital transformation, our comprehensive, no-nonsense services will get you there. 
Our services include:
Cloud services
Proactive IT support
Hardware-as-a-Service (HaaS)
End-to-end managed IT services
Advanced cybersecurity services
Networking design and integration
Backup and disaster recovery services
Technical Account Manager / Virtual Chief Operating Officer (vCIO)
Contact us today for more information and leave your managed services challenges behind.