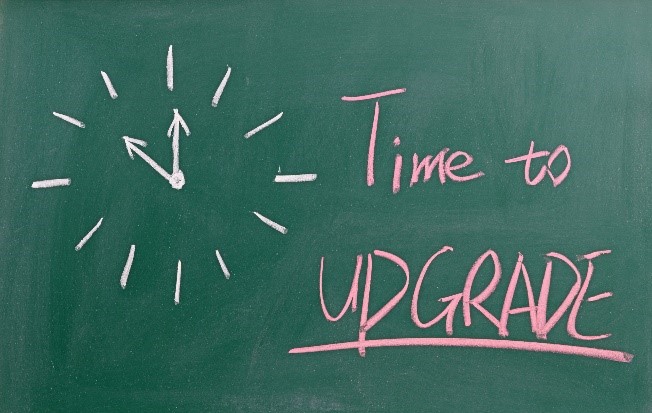 The application of patch management and firmware updates are two of the most important steps organizations can take to safeguard their data. These two safeguards really can make the difference between an unsecured device that proves vulnerable to digital miscreants and one that remains properly secured. Below, our managed IT services team in Orange County explains what you should know about patch management and firmware.
A Look at Firmware
Firmware is software within devices such as cameras, scanners, and printers. Though firmware is software for hardware, the words "software" and "firmware" do not mean the same thing. It is best to think of firmware as the computer's operating system as it empowers the user to control the device. This way, when you have to do something like print a report and select various settings such as page size, the printer will comprehend and apply the instructions.
Firmware is implemented during the manufacturing stage, providing the control necessary to use the device to its full capability. Updates are provided when alterations must be made to the device firmware. Certain web-connected devices will look for firmware automatically on your behalf, so you do not have to bother visiting the product maker's website to manually download updates. When in doubt, ask for assistance from our managed IT services team in Orange County.
A Look at Patch Management
Patches are similar to firmware yet the space in question is software as opposed to the devices listed above in the firmware section. The application of patches or software application upgrades constitutes patch management. Also known as bug fixes, these patches are designed to enhance the performance and usability of applications while simultaneously addressing security issues.
Why Firmware Updates and Patches are so Important
Firmware updates and patches are designed in a manner to rapidly address looming security shortcomings. If any such patches or firmware updates are made available, they should be downloaded immediately. Otherwise, your tech investment will be put at risk. Be sure to enable the auto-update feature on the software used in your office. Otherwise, you will have to manually download updates to ensure your software is properly protected against the latest digital threats.
We are Here to Help
When it comes to patch management and firmware, our managed IT services team in Orange County at Advanced Networks is here to sweat all the small stuff on your behalf. Let us assist with patch management and you will rest easy knowing your IT investment is well-protected. Reach out to us today to learn more about how we can help.