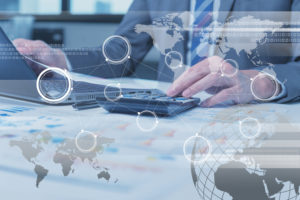 Outsourcing your tech needs to a managed IT services provider in Orange County will almost always provide you with better tech solutions than those derived internally, and for a number of reasons. Several that are considerable include:
Experience
Resources
Core Operational Prerogatives
Experience
Managed IT services providers in Orange County have greater experience than internal techs have. First and foremost, internal techs are maintaining your systems full-time. Except for their own after-hours efforts, they're not going to have opportunity to explore diverse operations and new technologies. Instead, they'll be focused on troubleshooting, updating, installing, performing proactive maintenance, and all the other things which are involved in the process. Meanwhile, an outsourced IT team has the ability to work with multiple clients similar and disparate from your own operations. Additionally, they remain competitively viable, which predicates maintaining cutting-edge service provision. Internal techs can't do that.
Resources
Internal operatives have access to the resources you can afford to give them. Unless the core prerogative of your operation is to provide technology solutions, there is going to be a more finite limit for you than MSPs. MSPs operating external to your business make continuous spending on new tech solutions a primary part of their budget, which is what you'd naturally expect. As a result, they have more resources available.
Core Operational Prerogatives
The operational prerogatives of internal techs are to maintain existing technology with the resources and experience they have to the best of their ability. This is good, but it's not enough. An outsourced IT team is competitive. They remain cutting edge and they have staff requisite to client demand. Their operational prerogative is tech. As a result, outsourced operations are a better buy.
Maximizing Tech
A managed IT services provider in Orange County has technology as a core prerogative, as well as resources and experience in excess of most internal solutions. Contact us at Advanced Networks to learn more about tech solutions that your business needs.