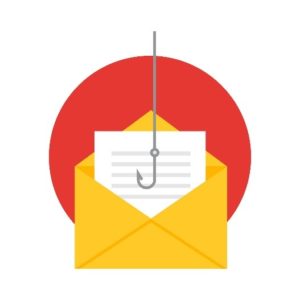 Cybercriminals continue to look for new ways to gain access to confidential data, but managed IT services experts in Orange County can play a key role in keeping your company well-protected. Many cybercriminals use a variety of phishing techniques to trick unsuspecting employees into giving out login credentials to banks and other financial accounts. Understanding these attacks is essential in staying secure and avoid becoming the next victim.
Here are four tips that can help your company avoid phishing scams:
Never Click on Links Inside an Email
Clicking on a link within an email is never a good idea, even if you recognize the email address. Many times, cybercriminals will disguise links as a legitimate website. However, hovering over the link will reveal the true source of the site. These links can also contain malware that can cause a variety of problems with your computer. The safest course of action is to access the site directly by typing the web address in your browser.
Remain Cautious with Downloading Attachments
A phishing email often contains an urgent tone that attempts to trick you into downloading an attachment without thinking about the consequences. These malicious attachments can jeopardize the security of your network and lead to a host of problems. You should always verify the legitimacy of the email and use antivirus protection to scan each message before you download an attachment.
Never Send Out Private Information
A legitimate company will never send you an email asking for private information. However, cybercriminals continue to devise complex schemes that attempt to fool employees into giving out confidential data. One of the best ways to avoid this threat is to invest in security awareness training from a managed IT services provider in Orange County. These security awareness training sessions can educate employees on the most common phishing schemes and help them stay well-prepared for these ever-evolving threats.
Invest in Spam Filtering
Spam filtering is essential in today's age of cyberattacks. An IT service provider can significantly reduce the success of a phishing attack by keeping your spam filtering up to date. The combination of antivirus protection and spam filtering play a key role in keeping your information safe and avoiding the devastating effects of a successful phishing scheme.
Advanced Networks is one of the leading managed IT services providers in Orange County that specialize in cybersecurity. Keeping your business safe is always a top priority for us. Our IT team has extensive experience in the industry and we are always looking at ways to improve. Contact us today to learn more ways to protect your company from phishing scams in the workplace.