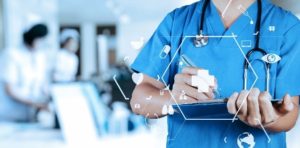 When it comes to hacking, IT support in Santa Ana is essential in protecting healthcare facilities. These generate substantial quotients of data. This information has varying levels of value on the dark web. Hackers are going to try and get it from you at some point, even if you're a relatively small healthcare facility. Patient information is often extensive enough to be used for identity theft purposes in other states or countries.
For cybercriminals, this ultimately justifies targeting smaller healthcare providers. Furthering the problem is that many healthcare facilities don't have nearly the level of cybersecurity they should. Out of 18 major industries featuring cybersecurity applications, healthcare ranked fifteenth. That's abysmal, but it's part of the atmosphere defining medical facilities.
Safeguarding Your Healthcare Institution Against Cybercrime
Having IT support in Santa Ana can be essential in helping you secure the most secure options to help ensure comprehensive integrity. If you have a healthcare security breach, you're liable to get backhanded by HIPAA fines.
However, thanks to shared liability, MSPs responsible for your security are additionally fined if you're found to be out of compliance. Accordingly, they have incentive besides client retention and competitive viability to keep your data secure. Common methods they'll employ this direction will include the following:
Continuous monitoring and support – One of the best ways to prevent security breach is continuous monitoring and support which detects anomalous activity and quarantines it within the network to keep it from spreading. Your most cost-effective way of doing this will be to work with an MSP. Going the internal route will almost certainly cost much more.
Regular educational refreshers for personnel – It's important to educate your personnel at intervals. If you can do it weekly, excellent. If you can do it once a month, you'll be in good shape, and you can probably get by with a refresher once or twice a year. Consulting with an MSP can help you find the most cost-effective balance.
The latest firewalls, antivirus software, and DRaaS/BDR options – Keep your technology up-to-date in terms of security parameters. Firewalls, antivirus software, Disaster Recovery as a Service, Backup and Data Recovery–all these are useful. Cloud computing can provide them and facilitates increased security.
Safeguarding Healthcare Operations
An IT support provider in Santa Ana like Advanced Networks can help your healthcare facility maintain legally compliant security through the latest protection measures, educational options, and monitoring options which provide continuous support. Contact us now for more information.