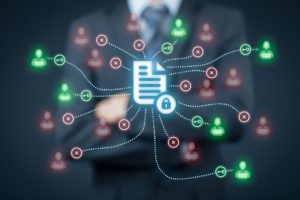 With the number of BYOD environments growing, the divide between business data and employee personal data is becoming blurred. Employees are potential targets for cybercriminals and if they breach the employee's personal data, it puts your business at risk for a breach, according to the experts on managed IT services Orange County companies trust with their cybersecurity.
A strong data protection policy is the first line of defense. However, you need to go beyond that. Here are three upgrades you need to do to protect your employees' personal data:
Manage Mobile Devices
Any mobile device you allow to access your business network poses a threat to your security. That's why you need to require everyone to install a company-selected mobile device management solution before they can access the network. This solution should offer easy administration by your IT department. It should also not interfere with the employee's normal use of the device.
Require Strong Authentication
You also need to require strong authentication for accessing the network from a mobile device. IDs and passwords are just not enough. Options include biometrics, two-factor authentication, and one-time codes.
Require Strong Password Protocols
Even with stronger authentication, you also need to have strong password protocols in place. Here is a brief list to consider:
Minimum of 16 characters
Every password must be unique
Sharing passwords is not allowed
Needs to be changed at least once every 90 days
Provide Ongoing Training
Human error is the main culprit when it comes to security breaches, according to the experts on managed IT services Orange County companies rely on. One of the most effective things you can do to prevent human error is training. Comprehensive training would include the following:
Employees need to know what the risks are to both their personal data and the company's data.
They need to know about new and evolving threats.
They need to understand why caution is critical when revealing personal identifiable information.
They should be introduced to tools that will help them protect their data. One example is a password keeper.
Every employee should attend a comprehensive training program to start. Then, a few times a year, they should be required to go to update training to ensure they are aware of new and ongoing threats.
Each of these will enhance the protection for your employees' personal data while also protecting your company data. If you need any assistance with cybersecurity, contact us at Advanced Networks today. We are the experts on managed IT services Orange County companies rely on for their digital security needs.