Advantages of Automation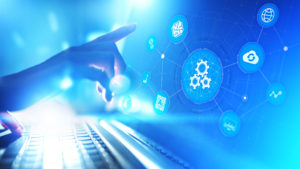 Orange County Managed IT Services incorporate automated solutions which can optimize operations in several key areas. Three prime advantages of automation today include:
Cybercrime Protection
Productivity Facilitation
Improved, Predictable ROI
Cybercrime Protection
Orange County Managed IT Services companies maintain as cutting-edge a service suite as possible in regard to security. Cybercriminals come up with new ways of infiltrating unsuspecting businesses all the time. The protections of yesteryear are anachronistic in the face of modern computational ability. Exponential computational development makes cracking older codes a child's play for hackers.
Accordingly, patches, malware, antivirus software, and firewalls must be upgraded as quickly as possible to properly defend against attacks which find diverse vulnerabilities. 2017's North Korean WannaCry attack came in through SMB ports without users incidentally inviting the ransomware onto the network, as is commonly the case. Patching protected businesses against this vulnerability. Many didn't get the patch, and so the virus affected networks in 150+ countries.
Productivity Facilitation
If you've got to manually apply upgrades, security, and patches, that's going to take time. With automated solutions, productivity increases as productive time becomes more available. This is especially true when you use an outsourced tech solution to manage your systems.
An internal techie who doesn't have an MSP to work with will have to attain, install, troubleshoot, maintain, and backup systems. They'll usually be so busy doing these basic things that they don't have time to focus on core operational improvements. If you transition to an MSP, they can handle the busywork around-the-clock at a decreased operational expense which you pay on a monthly basis. Your budget doesn't get unexpected blights in the form of costly repairs, like with break-fix models.
Improved, Predictable ROI
When you're paying the same amount every month, and the MSP you work with has the prerogative to ensure operations continue smoothly, you're more likely to have predictable ROI. Additionally, you should expect an improvement through an MSP, as they make professionally cutting-edge tech services provision core to their business model. Your own internal IT can't do that since they're relying on your resources and you are their only client. MSPs deal with multiple clients, so they have resources immediately available whose costs you would have to absorb internally.
Automation: A Recommendable Aim
Orange County Managed IT Services from Advanced Networks can help your business automate operations to the highest level of optimization appropriate to your operation. Some businesses do better with more automation, some with less; but you can avoid common tech pitfalls by working with the right professionals. Contact us now to see which automation solutions are right for you.