The Top 7 Benefits of Managed IT Services
The average U.S. business runs 254 different SaaS programs. As business systems become more complex, it's essential to have IT experts supporting your organization.
Maintaining business continuity and proactively resolving issues are a few of the benefits of managed IT services in today's sprawling digital landscape.
In our guide to the top managed IT benefits, we'll explain why partnering with a managed services provider (MSP) for IT services is beneficial, in addition to discussing some of the many managed services advantages.
Bring the Benefits of Managed IT Services to Your Business Today
Experience the many managed IT benefits by partnering with Advanced Networks.

Managed IT services are a cost-effective way to ensure that your IT network is always running smoothly and reliably. As network architecture, cloud computing, and data handling become increasingly complex, it's never been more vital to partner with experts for your IT needs.
Some of the top reasons for relying on managed IT services include:
Reduce the risk of cybersecurity threats
Maintain an efficient data backup system
Update and improve existing IT network systems
Get the most out of your investment in technology
One of the major managed IT services advantages over a break-fix model is that managed IT services are available on an ongoing basis. Additionally, they often provide far more robust service offerings than just reactive support.
By outsourcing your IT support needs to an MSP, your team is free to focus their time and energy on growing your business and better serving your customers.
7 Benefits of Managed IT Services
When deciding whether to outsource your IT services or hire them in-house, it's critical to look at each option's benefits. From cost savings to risk reduction to business continuity, there are many reasons to choose managed IT services.
Here is a list of just some of the many managed IT services benefits for businesses.
1. Fast and Available Response
Since most MSPs offer 24/7 or on-call support services, having managed IT services is valuable whenever there's an emergency impacting business operations. Your MSP will respond with immediate solutions to get you back up and running as quickly as possible.
By choosing an MSP with round-the-clock availability and fast response rates, you can limit unproductive network downtime. This benefit is especially important for businesses during peak traffic periods when they can't afford to fix time-consuming IT problems.
2. Proactive Resolutions to Recurring IT Issues
Beyond merely resolving immediate issues as they occur, a managed IT services provider can take on the responsibility of proactive IT support. MSPs apply their expertise to seek out and remedy underlying issues that might pose major challenges in the future.
Managed IT services often include routine risk assessments to find issues or optimize existing architecture. With ongoing remote monitoring, MSPs can help businesses stay ahead of the curve with the latest technology.
3. Regulatory Compliance on Data Privacy
One of the essential managed IT benefits that shouldn't be overlooked is the role that MSPs play in helping businesses stay compliant with data regulations.
From the Health Insurance Portability and Accountability Act (HIPAA) to the EU's General Data Protection Regulation (GDPR) to industry-specific regulations, small businesses today are subject to various types of data privacy requirements.
By outsourcing your IT needs to a trusted MSP, you can rest assured that your network infrastructure will adhere to applicable compliance standards.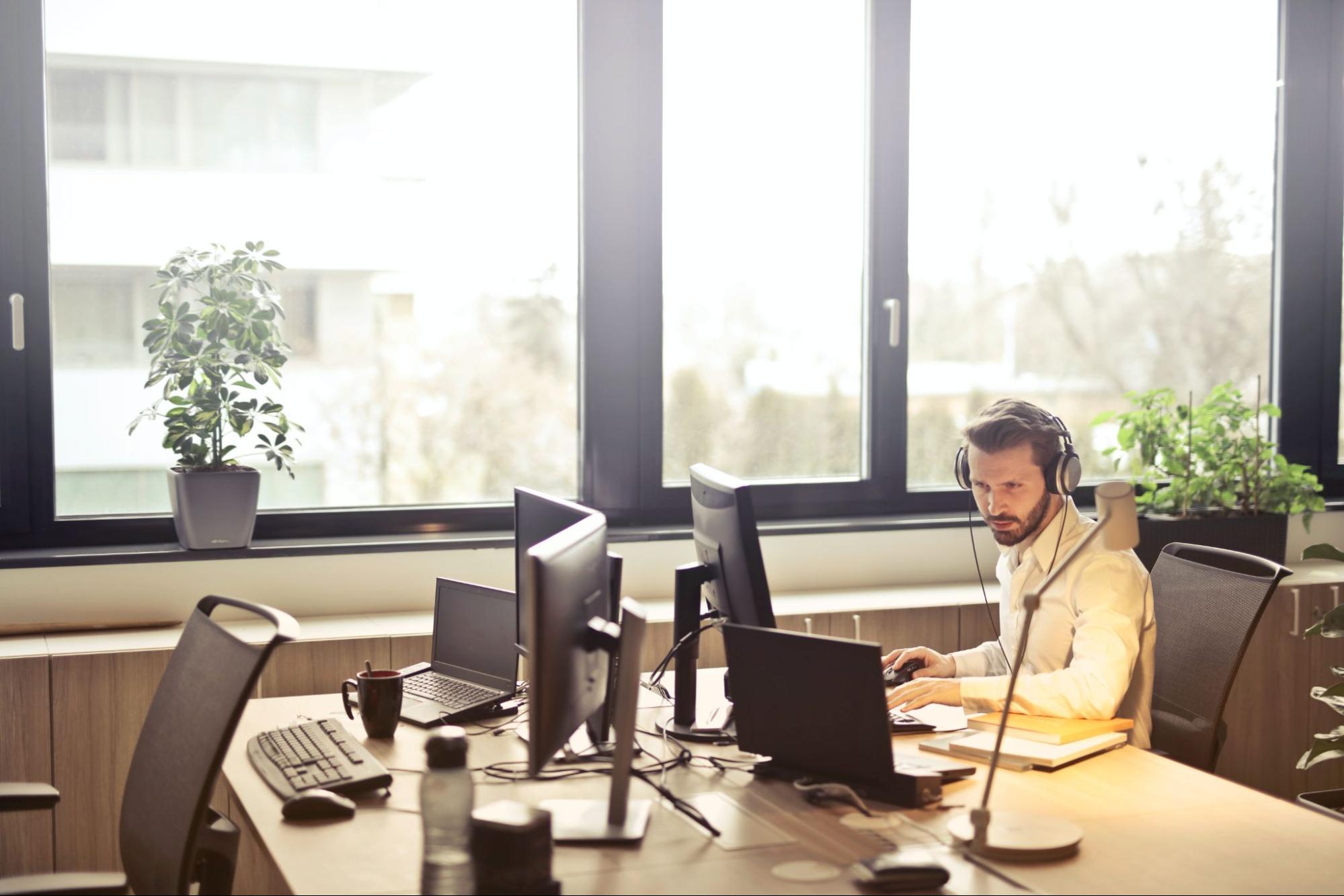 Credit: Pexels 
4. Cybersecurity Support
Reduce risks from cybersecurity threats by hiring a managed IT services provider. If your business handles customer data, you're automatically a target for malicious actors seeking to infiltrate your network.
Beyond setting up cybersecurity protocols, managed IT services providers can also help with disaster recovery solutions so that if data is accidentally or maliciously corrupted, your business will have an effective back-up plan in place.
5. Flexibility to Scale With Your Business
As your business grows, it's important to have IT services that can keep pace. Managed IT service providers offer tailored solutions to your business now and in the future.
MSPs provide flexible systems that can either scale up as you grow your team or scale down if business goals change. If your small business has a temporary change in demand requirements, an MSP can scale service offerings in real-time.
6. Predictable and Manageable Operating Costs
Outsourcing your managed IT services to a third-party provider helps your finance team better manage operational costs and improve gross profit margins.
Alternatively, keeping your IT support needs in-house means your business must pay for salaries, benefits, and related employment expenses. You'll also need to invest directly in the required infrastructure.
Paying a single fixed monthly rate to your MSP provides an easier way to control costs and avoid over-spending on wages and capital expenditures.
7. Reliable Experts and Consultants
Having a reliable managed IT services provider offers peace of mind that you'll always have an expert to turn to. MSPs have done the legwork and already manage a team of highly qualified and experienced IT professionals with the necessary training and certifications.
As your single point of contact, your MSP is not only your trusted partner but an experienced IT consultant as well. Your MSP vendor can help you establish the best network infrastructure possible, taking into consideration your unique business needs and goals.
Interested in learning more about managed IT services benefits? Check out these blogs:
Experience the Many Managed IT Benefits With Advanced Networks
As business systems grow more complex and require advanced IT monitoring and managing, it's crucial to find a reliable managed IT services provider to ensure your business stays up and running.
If you're looking for trustworthy managed IT services in the Los Angeles area, Advanced Networks has all of your IT needs covered. Discover our range of managed IT services, including cybersecurity, disaster recovery, and cloud computing solutions.
Contact us today to learn more about our flexible managed services that take the guesswork out of IT management and fit your business needs.
Featured Image Credit: .shock